Flora of China
---
Overview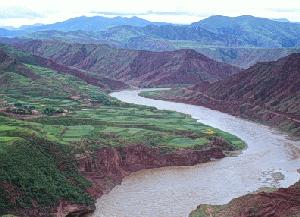 The diversity of plant species in Chinais extraordinary. With an area almost exactly that of the continental United States, China has nearly twice as many plant species, about 31,000 or one-eighth of the world's total, versus only about 20,000 for the U.S.A. and Canada combined. This number includes about 8,000 species of medicinal and economically important plants and about 7,500 species of trees and shrubs.

The Flora of China will describe and otherwise document these species. The Flora of China is a new work, being an English-language revision of the Flora Republicae Popularis Sinicae (FRPS), with taxonomy reflecting the current understanding of each group. The sequence of families is a modified Englerian system, similar to that used in FRPS; however, the circumscription of some families reflects the present understanding of the groups. All of the vascular plants of China will be covered, including brief descriptions, identification keys, essential synonymy, phenology, provincial distribution in China, brief statements on extra-Chinese distribution, and remarks regarding the circumscription of problematic taxa.

In addition, botanical names, literature, geographical distribution inside and outside of China, and endemism status are available as an on-line checklist.

Close international collaboration on the research, writing, review, and editing is the hallmark of the production of the Flora. Chinese authors work together with their non-Chinese colleagues from the U.S., Canada, the United Kingdom and other European countries, Japan, Australia, and Russia. The resulting draft is then reviewed by Chinese botanists, the Flora of China Editorial Committee, family specialists from around the world, and advisors on the floras of regions neighboring China to produce the best possible treatments.

The project has seven non-Chinese centers at Harvard University Herbaria, the California Academy of Sciences, the Smithsonian Institution, the Royal Botanic Garden Edinburgh, the Royal Botanic Gardens, Kew, the Muséum National d'Histoire Naturelle (Paris), and the Missouri Botanical Garden, the organizational and coordination center of the project. The four Chinese centers are the Institute of Botany (Beijing), the Kunming Institute of Botany, the Jiangsu Institute of Botany (Nanjing), and the South China Botanical Garden (Guangzhou). More than 600 scientists from throughout the world are cooperating in the preparation of individual treatments of the Flora.

Support has been provided by grants from the U.S. National Science Foundation, the Starr Foundation, Fondation Franklinia, and the Stanley Smith Horticultural Trust.