Flora of China
---
Herbarium, Institute of Botany, Beijing (PE)
Committee Members:
Hong De-Yuan
Zhang Xian-Chun
Committee Secretary: Gong Xiaolin
Director of Herbarium: Zhang Xian-Chun
<![if !vml]>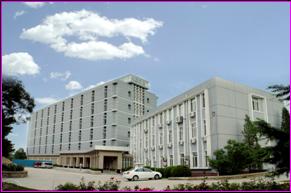 <![endif]><![if !vml]>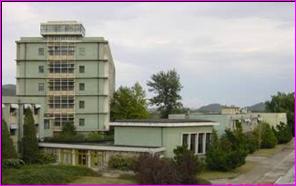 <![endif]>
---
1. History & Heritage
The herbarium is located in the Beijing Botanical Garden in Xiangshan, a western suburb about 16 km from downtown Beijing. It is one of the oldest herbaria in China and is the largest in Asia. The history of the Herbarium (PE) can be traced back over 80 years to the herbarium of the Department of Botany of the Fan Memorial Institute of Biology, Peiping in 1928, and the herbarium of the Institute of Botany of the National Academy of Peiping in 1929. Subsequently, the two institutes were combined into the Institute of Plant Taxonomy, Chinese Academy of Sciences in 1950, and their herbaria were also combined and developed into the present herbarium (PE). The current main building of PE was constructed in 1984 within an area of 11,000 m2.
2. Development Status
Since the foundation of the herbarium in the 1920s, PE has developed into a national center for Chinese plant collections and the largest research center for plant taxonomy in Asia. It contains more than 2.6 million specimens, ranging from fossils to seeds, mosses, ferns, and seed plants, with more than 17,000 type specimens involving more than 6,000 taxonomic names. The species housed at PE include 80 percent of the mosses, 95 percent of the ferns and 90 percent of the seed plants recorded in China, so PE also acts as an important genetic bank for plant diversity and a gigantic information bank of extant plants. In addition, this herbarium has made important contributions to the research and compilation of major floristic and monographic studies, such as the "Flora Reipublicae Popularis Sinicae," "Flora of China," and the development of modern botany.
The PE herbarium adds to its collection mainly through numerous collecting expeditions, especially to Guizhou, Hainan, Hubei, Hengduan Shan, Huanghe, Nanshui Beidiao, Qinghai-Xizang, Shennongjia, Sichuan, Wuling Shan, Xinjiang, and Xizang, as well as the Sino-American expeditions to Dali and Fanjing Shan, Sino-German expedition to Heilongjiang, Sino-Russian expedition to Yunnan, and Sino-Vietnamese expedition to Vietnam, etc. Important collections include those of Chang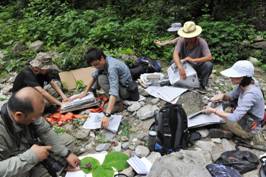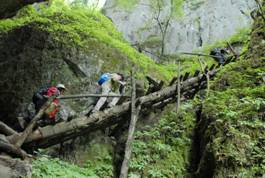 Yong-Tian, Chen Pang-Chieh, Cheng Shu-Zhi, Ching Ren-Chang, Dai Tian-Lun, Fang Wen-Pei, Feng Kou-Mei, G. Forrest, M. Furuse, Fu Kun-Tsun, Hao Kin-Shen, A. Henry, Hsia Wei-Yin, Kuan Ke-Chien, Kung Hsien-Wu, Li Guo-Feng, Li Bo-Sheng, Li Xin, E. Licent, Ling Yong, Liou Ki-Mon, Liou Tchen-Ngo, Liu Ying, H. Smith, Sun Hong-Fan, Tsai Hse-Tao, Tsien Cho-Po, Tsoong Kuan-Kwang, Tsoong Pu-Chiu, Tsui Yu-Wen, Wang Chi-Wu, Wang Fa-Tsuan, Wang Tso-Ping, Yu Te-Tsun, and Zhou Hong-Fu.
Also, PE increases its collections through gifts and exchanges with institutes both within and outside of China. To the present, over 100 herbaria of 41 countries and districts have set up specimen loan and exchange programs with PE.
3.

 

Herbarium digitization
To enhance communication and to share information with the world, a program to digitize the PE herbarium was initiated in 1999.

 

The digitized information includes collection data and images of specimens. At the moment, we have digitized 1.8 million specimens including 17,000 types as well as reference materials accounting for 1.6 million images. In addition, PE herbarium also set up an Information Management System, which integrates the specimen collection data, identifications, plant images, and geographical distributions, and allows the data to be queried and analyzed quickly and with precision. The system can also provide references for environmental protection, sustainable utilization of resources, and government policy decisions.
4. Public education and Social Services
There is a long tradition of public access for the purposes of propaganda and education in PE, and this herbarium has made important contributions to increase public knowledge and understanding of the value and vital importance of plants. Every year, we received thousands of visitors from the visiting public to enthusiastic gardeners, professional scientists, and horticulturalists. In addition, we provide services for specimen identification and counseling about botanical science for the community.