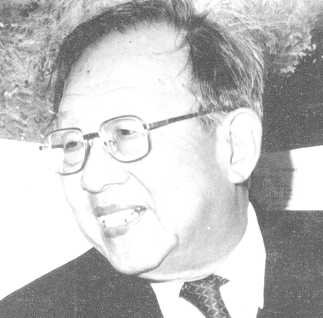 Professor Wu is the Chairman of the editorial committee of the Flora Reipublicae Popularis Sinicae and is the co-chair of the Flora of China editorial committee. He was born on 13 June 1916, received his BS in 1937 from the National Tsinghua University, and completed his graduate studies under the supervision of Profs. C. Y. Chang and W. C. Wu. He was appointed as a deputy director of the Beijing Institute of Botany, Chinese Academy of Sciences in 1950, became a member of the Chinese Academy in 1955, and the director of the Kunming Institute of Botany in 1958. He has held the last position for more than 30 years.
In addition to his numerous publications on many plant families and genera, Professor Wu is credited for 28 major works in taxonomy, vegetation, floristics, biogeography, Chinese herbals, and diversity. He led or joined several botanical expeditions, especially to Xizang. He described about 300 new species and proposed 11 genera.
Professor Wu is the leading taxonomist in China and is well-known throughout the world. He is the most knowledgeable person of Chinese plants. He visited most of the major herbaria in Europe, Asia, and North America, attended numerous botanical symposia, meetings, and congresses, and delivered presentations on wide-ranging topics, especially on vegetation, floristics, endemism, conservation, and phytogeography.